Of all the emotions we have – anger, hate, happiness, and fear, etc. – love is the most powerful, life changing of them all.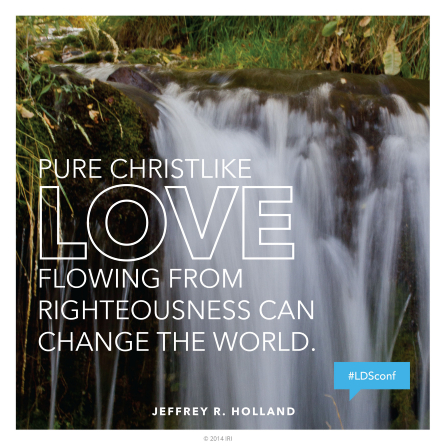 Seth and I were watching a show called the 100, a post-nuclear war time where a portion of the population of people fled the devastating affects by living in a large ship they call the Arc.
In this particular episode, on the heels of a beloved character who turned himself in to save his friends and girlfriend, which girlfriend then killed him to save him from a brutal death, is told that love makes you weak.
I find it to be the complete opposite. Love makes us stronger. Think of mothers who willingly sacrifice their lives for their children, parents like my husband who works so hard for our family. Or good friends who drop everything when we need them.
The greatest love story of ALL TIME was our Heavenly Father sending His only Begotten Son, Jesus Christ, to the earth to show us how to live, perform miracles for us, atone for our sins in the Garden of Gethsemane, and completing His mission by dying for us on the Cross.
He did this for us. For. Us!
Because He loves us so very much, and proved to us that love is not weak, it's the most powerful emotion.
Happy Friday the 13th!